In a jacket and a plaid skirt: Princess Anne visited the equestrian competitions
Princess Royal Anne attended the Highland Games in Bremer, Scotland, with her brother Charles over the weekend. They represented Her Majesty Queen Elizabeth II, who was unable to attend due to health problems.
At the Games, the 72-year-old princess appeared in a green checkered coat with red buttons, matching her scarf and beret. The princess was in a great mood, laughed a lot. Of the jewelry, her image was complemented by small pearl stud earrings and a brooch on her coat.
And yesterday, Princess Anne arrived for the fourth day of the Land Rover Burghley Horse Trials 2022 in Stamford, Lincolnshire. It is the world's largest 5* equestrian competition and is recognized by leading equestrians around the world as their main competitive goal.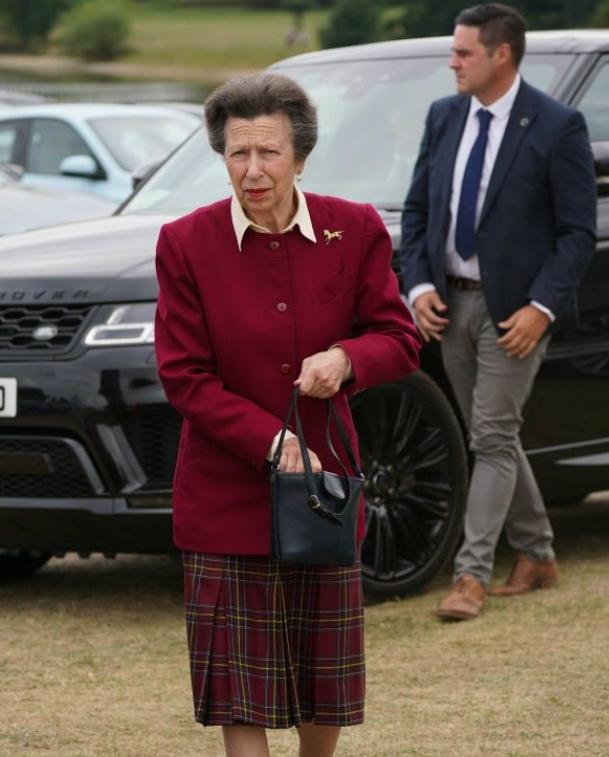 Her Highness wore a crimson jacket with a gold horse brooch pinned to it, a plaid skirt and loafers made of suede and patent leather inserts.
In her hands, the princess carried a small black bag, her hair was tied up in a traditional hairstyle, and she wore red lipstick on her lips. Anna's ears sparkled with golden earrings.